Vohs Landscaping and Outdoor Living
A wide range of services – fencing, restoration projects, pond construction, and general landscaping.
A dedicated and hardworking team
The right equipment for the job.
Any size project, big or small.
Your one-stop-shop for all of your outdoor living needs.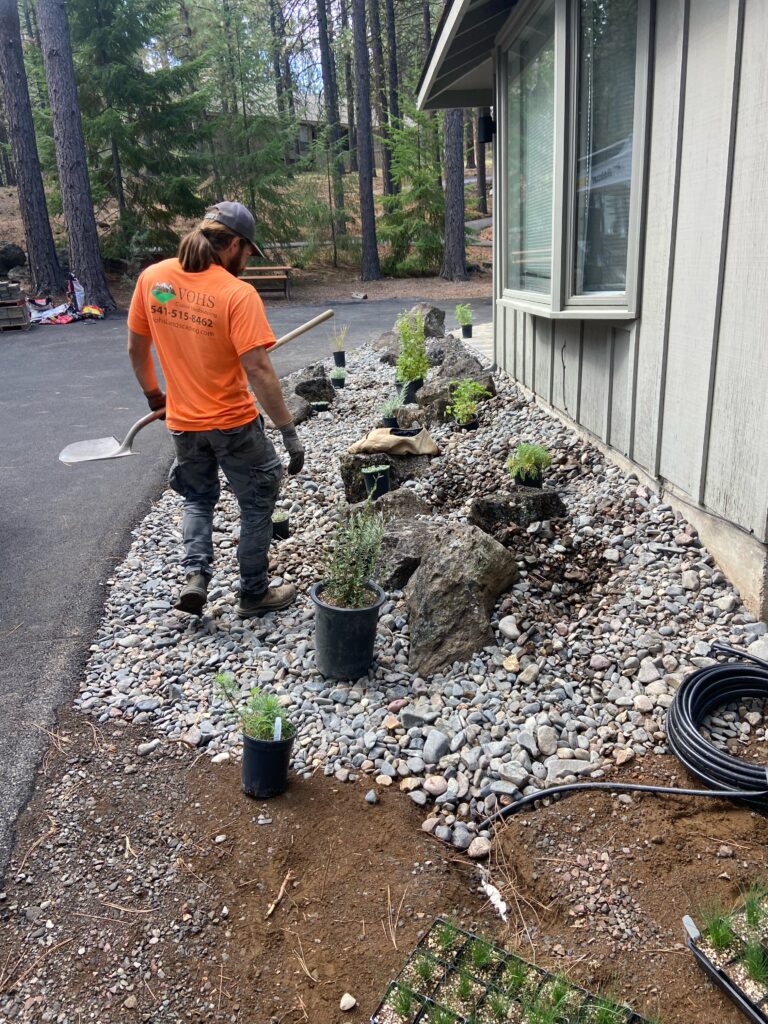 About Vohs
At Vohs Landscaping and Outdoor Living, our mission is to "Design, Create, and Maintain functional, comfortable, and beautiful outdoor living spaces for our clients to entertain and enjoy as an extension of their beautiful homes."
Vohs Landscaping is a professional landscaping company that has been serving the local Sisters Area and Black Butte communities since 2008.
Our team of experts is dedicated to providing high-quality services that not only enhance the beauty of your outdoor space but also protect the environment.
With a commitment to using eco-friendly products and efficient techniques, Vohs is dedicated to making a positive impact on the communities we serve.